ANXIETY AT THE DENTIST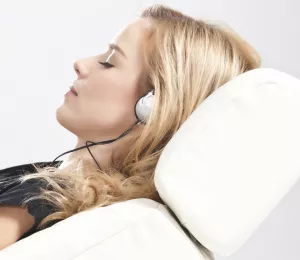 Anxiety at the Dentist
Is anxiety and fear of the dentist putting you off getting necessary dental work done? Well we may just have the solution with our very patient caring dentist –  Dr David Gwyer BDS hons.    David undertook his dental training in Cardiff University dental hospital in Wales. He is interested in all aspects of general and cosmetic dentistry with a special interest with patients who suffer with Dental Phobia.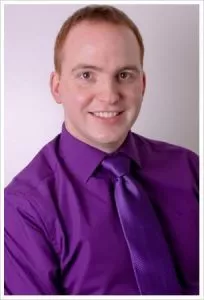 We have asked Dr. David to give us some information for our patients and here is what he has to say…  "Here at Dental Excellence, I am seeing an overwhelming number of patients who have been so nervous of going to the dentist that it is putting them off getting their treatment done, there is a solution that lies in the form of sedation"
What is the benefit of sedation we asked?  "Sedation allows you to face your fear of the dentist and have your dental work carried out without any worry, and you will be totally relaxed and have little to no memory of the treatment"  David also goes on to say  "I try to cover as much dental work as possible in each visit. Many cases only take one visit, the patient is sedated and all their fillings are completed for them at this time; they wake up with all the work finished".  "Patients who suffer with a gag reflex often tollerate treatment under sedation.
 What types of sedation are available?  "At the time of your assessment we will go through a questionnaire to find out what sedation is best for you and tailor a plan especially to your needs. The most popular options we find are: Oral Sedation; in the form of a small tablet, this just takes the edge off your anxiety and can make you feel more at ease and relaxed. There is another form of sedation called Intravenous Sedation. This involves an injection of the sedation into your arm. It is the strongest form of sedation that is given in dentistry and leaves you feeling almost asleep, it also causes amnesia which means that you forget having your dental work done!"
Can anyone have sedation? "There are some medical conditions that mean that we are not able to sedate you.   A full medical history and checks are carried out at the time of assessment and this is free of charge".
Are there any risks involved? " Sedation is safe and we always make sure we take a thorough medical history before we start. You will be monitored by our highly trained team throughout the procedure to ensure that you are fit and well throughout and following the procedure.We fully discuss the benefits of sedation and any risks involved at the consultation appointment"
Can I go straight home afterwards? "After treatment is complete you will be able to go home fairly shortly after but you may feel a little drowsy for a few hours. We recommend not to return to work and you will require an escort to take you home as you will be unable to drive or supervise young children until the effects have fully worn off "
Thank you Dr. David!
Here at Dental Excellence we endeavour to create the 'Spa' experience rather than the dreaded old fashioned trip to the dentist. No one could imagine that a trip to the dentist can be a life-changing event.
We aim to make your visit to our clinic as comfortable and relaxing as possible. As well as complete discretion, we offer a personal service with a caring team of support staff who will offer you headphones, a choice of DVD and chair-side monitors so you can enjoy your choice of entertainment.
Lip balms, neck pillows and hot towels contribute towards making you feel at ease throughout your treatment. We have built a fabulous reputation for our customer care and endeavour to make your experience as unique and pleasurable as possible.
We offer a  free consultation service and cost effective treatments and payment plans to suit every budget. Call today or visit our website to book a free consultation with one of our amazing team of Dentists.
5/6 Elworth Court, Golden Island, Athlone, Co Westmeath, N37KP95
E: athlone@dentalexcellence.ie T: 09064 75387
Find us on Facebook www.dentalexcellence.ie