Ciara's invisalign (clear brace) Journey…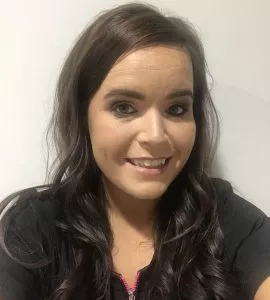 Hi Everyone, So I've decided to take the plunge and get straight teeth by using clear braces and I want you all to follow my clear brace journey from start to finish!
…. I'm 31 and my teeth never really bothered me while I was younger,  but in the last few years I have noticed that they are no longer as straight as they were or else I'm just more conscious of my smile now! Working in the dental field I feel you're a walking advertisement for teeth, every single person who walks through our doors is looking at our teeth and this has definitely made me more conscious of them. While working here I've seen so many people walking out with new smiles and I've finally decided I want one too ? Well that  and I'm getting married in April!!!!! The one day in your life that all eyes are on you… So, if my dress doesn't wow I hope my teeth do haha! Im going to be documenting my full Invisalign treatment from start to finish so I hope you enjoy x
Deciding on Invisalign ®:
Deciding to go with Invisalign was a very easy decision for me. I wanted something more discreet that nobody would really notice. We live in a world now where we have wireless headphones, mobile phone etc and now we have braces that don't need any wires. You don't need to suffer through years of uncomfortable and unsightly metal braces to achieve straight teeth. Invisalign offers lots of benefits over traditional braces. You can achieve the same results of straight and aligned teeth without the pain and difficulty caused by metal braces. When you use Invisalign, you can still eat the foods that you enjoy, remove your aligners to brush and floss, smile with confidence, and enjoy total comfort during the entire process. Which is the complete opposite with metal braces  which can be a little more uncomfortable and leave users feeling self-conscious, and can't be removed until the end of the treatment process.
What Is Invisalign?
Invisalign is a set of clear, removable, virtually invisible dental aligners that fit over your teeth to discreetly correct your smile over time. Unlike metal braces that are glued to the surface of the teeth, Invisalign aligners are customized to fit snugly over your teeth and slowly move them into the proper position.
My first visit to Dr Saif Friday the 17th August 2018
My first visit was a consultation. Dr Saif discussed with me what my main goals were and what changes I wanted to make to my teeth. He then done a thorough examination to determine a diagnosis and specific treatment plan that is unique to me. After this an OPG (large x-ray of my mouth) was taken and some photos, which are attached below. Unfortunately, the day I had my consultation we didn't have a 3D scanner in the practice, so the next step was to take impressions of my teeth to send to the lab, I was dreading this part as I thought I would gag but it was actually very easy its just like putty in your mouth. The 3D scanner does the same thing as the impressions by using what looks like a mini wand camera.
Second Visit: Clincheck 24th August 2018
This was a very exciting day I got to see exactly what my teeth were going to look like at the end of the treatment. We also discussed the treatment in more detail such as the attachments that will need to be placed on my teeth to help with the movement. These will be done with a filling material which will be the same colour as my own teeth so they won't be very noticeable.  We also discussed the length of time the treatment will take, as I'm getting married in 7 months I was very anxious that the treatment will be finished before then. So, my treatment is going to be 19 trays which I will change every 7 days leaving the total treatment time 19weeks, there may be weeks where I need to wear a tray for a little longer if movement hasn't been enough but in general it will be every week. I'm so excited to get started!
I look forward to sharing with you my next visit…. love Ciara xx